Clifford T Solomon MD
Founder & Board Member
Chief Medical Officer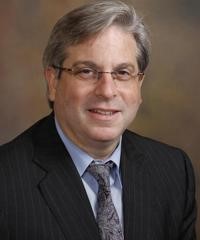 Dr. Solomon is a Johns Hopkins trained neurosurgeon who is currently Director of Neurosciences at University of Maryland Baltimore Washington Medical Center. His training included an NCI fellowship in Neuro Oncology at Memorial Sloan Kettering, NYC and a fellowship at University Hospital in Zurich, Switzerland.
Over his thirty years as a neurosurgeon at Johns Hopkins and the University of Maryland, Dr. Solomon has treated hundreds of patients from around the world including those referred for oncologic neurosurgical problems requiring both surgery and chemotherapy.
In his previous executive roles, Dr. Solomon served as Chair of Surgery at AAMC in Annapolis, MD, and as a board member of Annapolis National Bank. He has been involved in multiple biotech ventures including those involved in acquiring intellectual property and developing companies, particularly in medical devices. In these businesses, he has worked with his brother Ted Solomon who provides the financial analysis and generates support for these entrepreneurial activities.